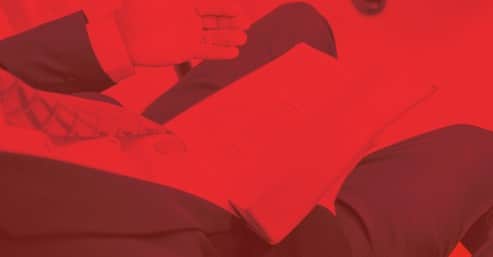 Bible Translation
The Bible, and the ability to access and understand it, is a critical foundational tool for any discipleship, leadership development or church planting work. The simple truth is that without it, we can never achieve our mission. 
There three key hurdles that the Church needs to overcome in over to ensure ever Iranian has access to the Word of God, understands it and connects to the message. 1- lack of translations in the ethnic 'heart' languages of Iran, 2- the rural locations of many of these people groups, and 3- a high percentage of illiteracy amongst them. 
The Church in Iran is growing but according to the Joshua Project, only among the people groups who have access to Biblical literature in their languages. In fact, the percentage of Christians in the areas that don't speak Persian or have any Biblical text in their languages is very low at around 0.1%. And yet more than 50% of Iranians do not speak Persian as their first language, or in their home. There is an increasing need for the translation of God's Word into the languages of all Iran's people groups. The message must be easily accessible, attractive to hear, and connect with the heart. 
There are 39 languages in Iran (many more if you include sublanguages and dialects). Only four of these have the Bible in their language: Farsi (Persian), Armenian, Assyrian and Azeri. Some others have small portions but many of these have not accurately represented the languages the people actually speak in Iran and so have failed to make a heart connection. 
Reading or hearing the Word of God in the mother tongue bypasses many hurdles and enables the listener to truly understand and connect with the message. Unless these languages have a Bible in their own language, that can be used in preaching, worship, prayer, and teaching, the impact of the recent rapid growth of the church could be superficial at best. The Word of God in the mother tongue is crucial for the establishment of growing and theologically sound churches in all the regions of Iran. 
Transform Iran is working tirelessly to translate the Bible into Iran's ethnic 'heart' languages, creating audio dramatizations of the translations (using authentic accents, as well as music and musical instruments that represent the people groups), and broadcasting the Word via radio, apps and social media, to the furthest corners of Iran. With God's grace, millions who have never heard the gospel in their heart language will hear and receive it and Christ's transforming love will reach every community in Iran. 
We have been blessed with strategic partners in this work. These include amongst others, unfoldingWord (support in training and in the development of the Church-Centric Bible Translation model we use), Biblica (allowed us to revise and use their Persian Contemporary Bible NPV as 'source text') and Operation Agape of India's Dr Alex Abraham (helped in training our core team and freely provided their Autographa platform). We are also grateful for the partnership of SRG's UPG Initiative in funding the translation and audio dramatization of the Gilaki New Testament.  
My mother is not literate in Persian (Farsi) but understands the spoken languages. Laki is her mother tongue. She is a believer but she had never heard the gospel in her own language. When I read Transform Iran's Laki translation of the Gospel of John to her, and she heard the scripture in her heart language for the first time, she began to weep. The emotional connection was so strong. She kept saying, 'I have never heard those words in Laki'

Donare oggi
I fondi sono destinati direttamente a garantire la predicazione del Vangelo, il radicamento dei convertiti nella Parola e la formazione di leader che portino l'amore trasformante di Cristo in Iran - e oltre.