Practical Aid to Earthquake Victims
Thousands of people have lost their lives and hundreds of thousands left homeless following the February earthquakes in Turkey.
Transform Iran and its affiliated churches started actively serving earthquake victims from the very early hours after the first impact. As well as mobilizing immediate shelter and food, we sent a team to Hatay to survey the conditions and liaise with the authorities on how we can best help.
You can read more about the earthquakes and our initial response here
On March 8 a small team of Iranian believers from Transform Iran's Churches in Turkey took a 10-ton truck packed with aid donated by our generous partners, ready to distribute to those in the greatest need in the Hatay province. Supplies included canned food, cheese, jam, bread and cake, fruit juice and water, hygiene supplies, and blankets.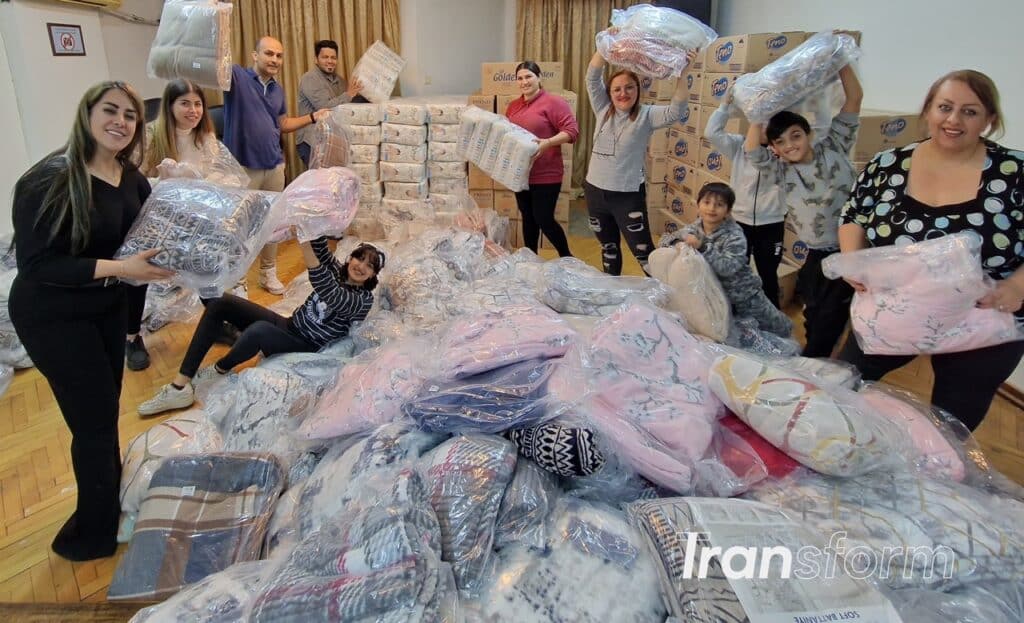 Many of those delivering the aid were themselves impacted by the earthquake.
It was an emotional and overwhelming experience for our team. "It was a privilege to be able to love our Turkish Muslim neighbors in this way". "I'm so grateful we could do this". "The people were so touched by what we were doing for them".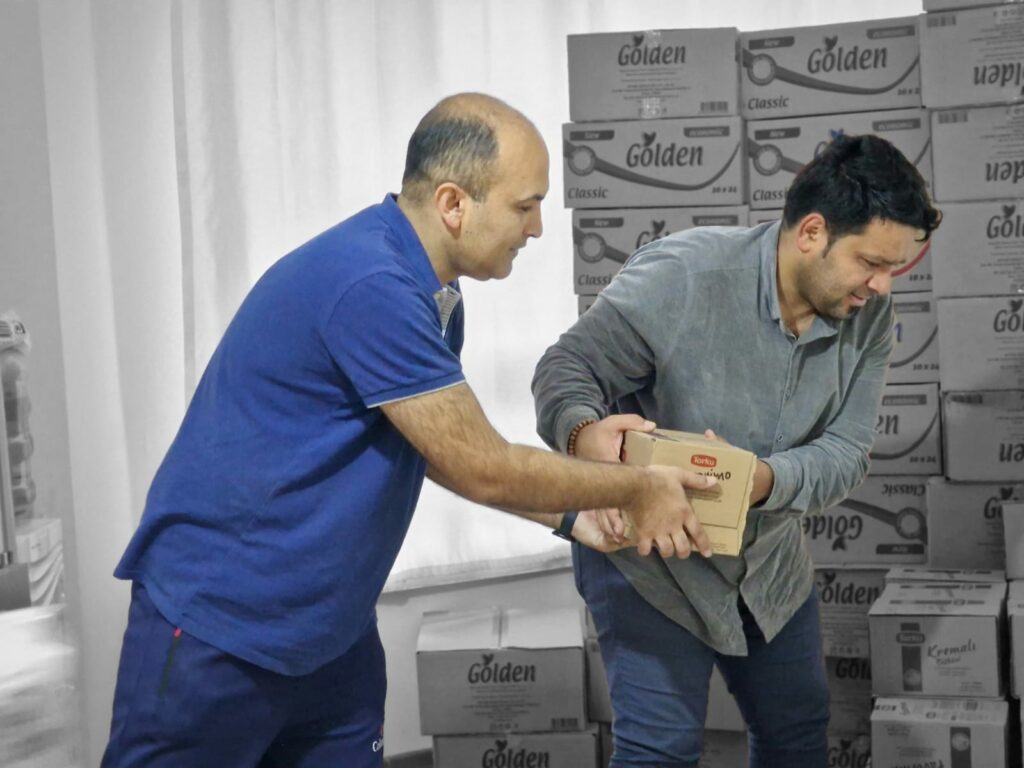 Photos show our team joyfully preparing packages of food and hygiene supplies ready to distribute, and some of the grateful faces of those who received them. The people are in a desperate state.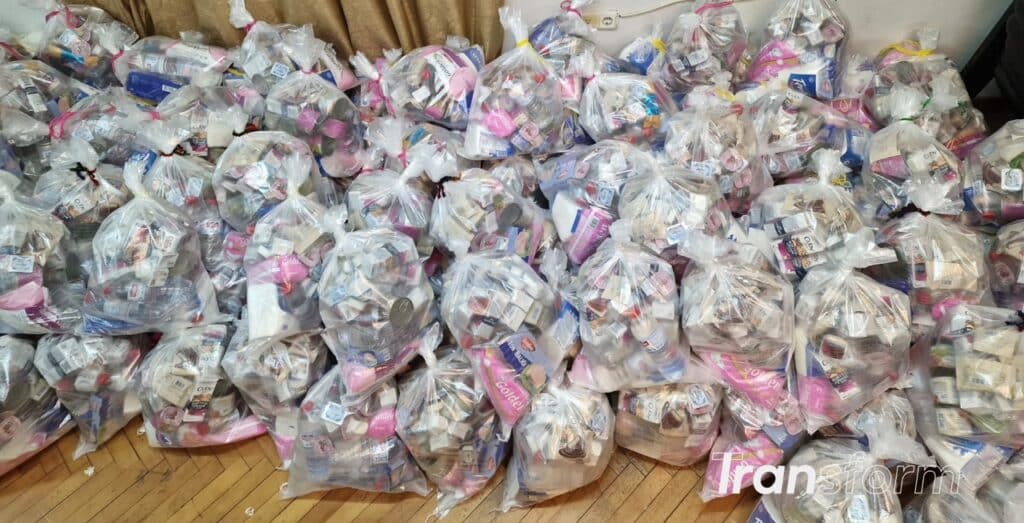 Immediately after entering the area, we started to distribute gifts, but the need was so great that due to the large crowd of people, we had to ask the police for help so we could distribute the gifts in an orderly manner. This continued well into the night. People kept coming despite the darkness. We used the lights of our cars and the help of the police to identify people in need.

Team Leader and Church Pastor
750 blankets and more than 500 packages of food and hygiene were distributed in a few hours. Transform Iran would like to thank all those who have taken time to consider the victims of Turkey's earthquakes. Be encouraged and share in the joy of what you have enabled!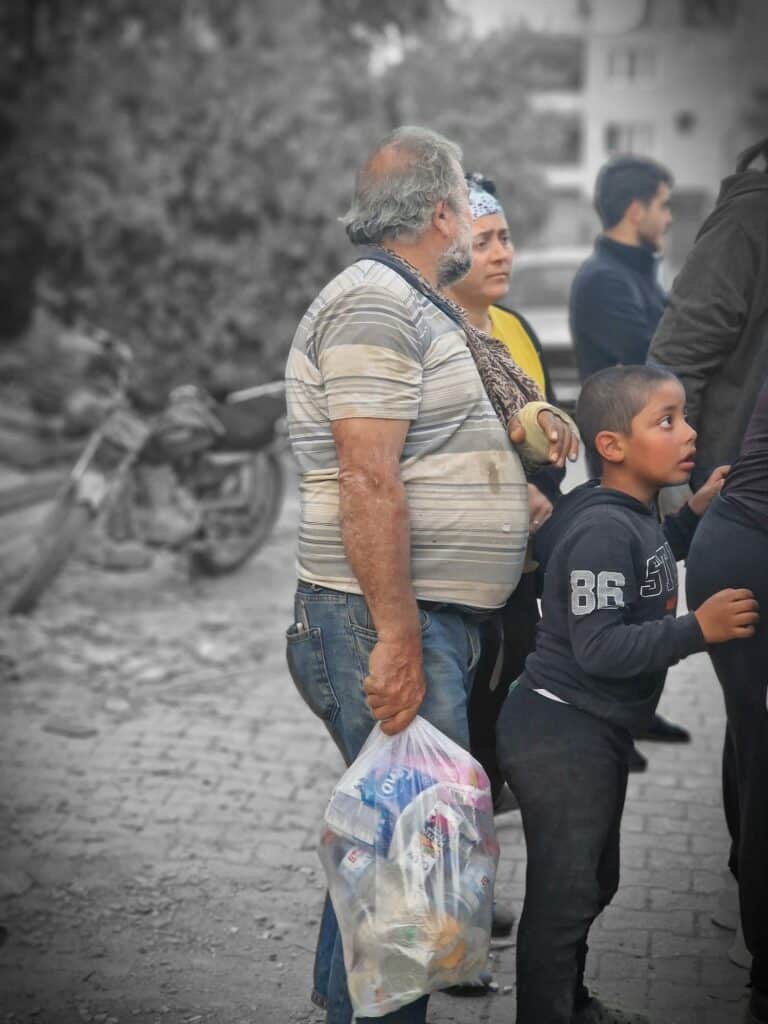 Turkey will continue to be in great need for some time to come. With so many homes, places of work, bridges and hospitals devastated, there is a distinct shortage of housing as well as access to medical aid and employment. Some of our own staff have rejected our invitation to relocate to a safer place because they fear losing jobs which are hard to come by, especially for Christian refugees. Many landlords are increasing rent, some by as much as two or three times. School fees are being increased. We now find ourselves in a situation where what was already a difficult 'lean' existence, is now becoming a near-impossible quest for survival.
What can you do?
Please pray for the people of Turkey. Pray for those distributing aid and for help to reach those in need. Pray for housing and a means of income for those who have lost theirs. Pray for medical aid. Pray for the Christian refugees who have harder access to all these things.
If you are able to give, the practical need will continue for some time yet. You can donate via our website and designate your gift to 'Helping The Hurting'.
Published on
22 March 2023

Donate Today
Funds go directly to ensuring the gospel is preached, converts are rooted in the Word, and leaders are raised that will bring the transforming love of Christ to Iran – and beyond.