Lazarus and Maggie Yeghnazar were born and raised in Iran and have served the Iranian Church their whole lives. In the late 1980s, they felt the call of God to move their young family West. This was a decision they wrestled with, as their hearts were tied to Iran and the increasingly persecuted Church there. In their own words, "we did not want to abandon our flock". However, through a series of supernatural interventions, God made it clear to them and to other pastors on their team that He had a different plan for them. In obedience, they left for Europe in 1988. After their move, God spoke:
"The Church in Iran is soon to be driven underground. But one day Iran will be open to the Gospel. Your mission is to help the Iranian Church, particularly Christians in the Diaspora, prepare for this opening and the harvest it will bring. Raise leaders who can pass on the baton and raise others. Prepare the workers. Get the people ready!"
So they began by drawing together the growing number of Iranian Christians emigrating West, reuniting and re-envisioning them for their country, Iran. In 1991, they gathered a large number of scattered Iranian Christians for a conference in Denmark. This became a significant time of fellowship and discipleship as they prayed and heard from God together. As the community grew, Lazarus and Maggie saw the need to establish a common name to unite all the parts. As they prayed, they felt God impress '2, 2, 2' on their hearts. They searched the Bible and found that 2 Timothy 2:2 clearly stated the vision of the ministry they had been given:
"…and the things you have heard me say in the presence of many witnesses entrust to reliable men who will also be qualified to teach others". This was to be a ministry that saw, envisioned, commissioned and equipped people into ministry towards Iran. People that would then do the same for others – and so the work was named '222 Ministries'.
For over three decades, they worked and served together as 222 Ministries, growing in impact and in vision. In recent years it became clear that though discipleship and leadership development were still core to the work, the vision had grown to see transformation throughout Iran. In November 2022 '222 Ministries' became 'Transform Iran' and the 100+ churches across the network came under the banner of '222 Churches', remembering the mandate to disciple people who will disciple others as the Church expands.
Transform Iran (previously 222 Ministries) has been involved in training leaders to plant churches that aim to transform the nation of Iran since 1991. Through this ministry, and by the grace of God, churches have been established in 17 nations including hundreds of underground churches in Iran and seven in Afghanistan, more than 100,000 have become followers of Christ, thousands have been directly discipled, and thousands of leaders have been trained and released into ministry.
Transform Iran has pioneered numerous strategic initiatives and is honored to have paved the way for many other ministries as together we serve the nation of Iran. These include Farsi language Christian TV, Farsi language digital Church, Farsi language apologetics, Farsi Christian news, as well as a wide range of other activities that ensure every aspect of society in Iran is reached with the powerful message of the Gospel.
Meet the Founders
Lazarus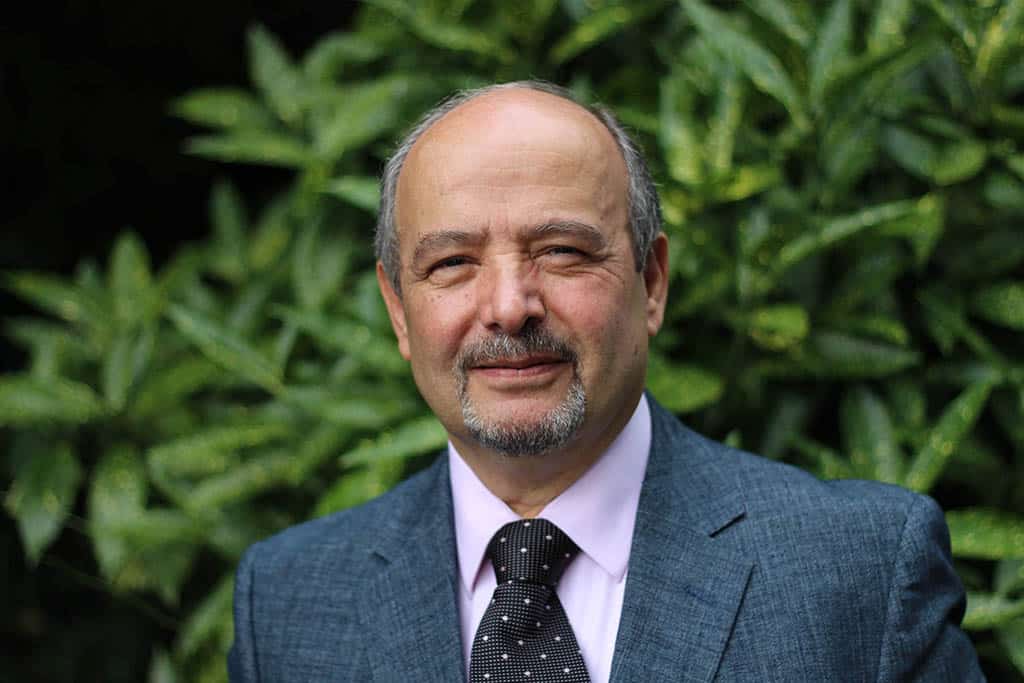 Lazarus Yeghnazar was born in Tehran, Iran in 1949 to an Armenian Christian family. At the age of six he saw a vision of Jesus and committed his life to His service. At 21, Lazarus was ordained as an elder at the Central Jamaate Rabani Church in Tehran and appointed as a member of the General Leadership of these churches across Iran.
At 23, despite the fact that he taught himself English, Lazarus became the head of the translation department of the Ministry of War in Iran, and the official translator for the Vice Minister of War in Iran.
He was imprisoned twice before he was 25 for preaching the Gospel in different cities in Iran (during the time of the Shah). After the Islamic Revolution, when the hostages were captured at the American Embassy, he was the only one called upon to conduct Christmas and Easter services for the hostages.
He had an official audience with the King and Queen of Iran at the age of 27. Years later, by special invitation, he met and prayed with the crowned prince Reza Pahlavi (then in exile).
Lazarus also established Pars Link, one of the frontrunning electronics engineering firms in Iran and became a successful international businessman. At 30, he founded and led the first Tehran chapter of the Full Gospel Businessmen's Fellowship International.
In 1988, after the end of the eight-year war between Iran and Iraq, Lazarus and Maggie felt God's leading to leave Iran and settle in Europe. In 1991 they established 222 Ministries in obedience to the call of God. In 2022 '222 Ministries' became 'Transform Iran' to better communicate the expanded vision they had received from the Lord.
Lazarus has a strategic pioneering spirit. He sees what is happening and what needs to be done and has the courage and voice to lead where others may hesitate to go.
Maggie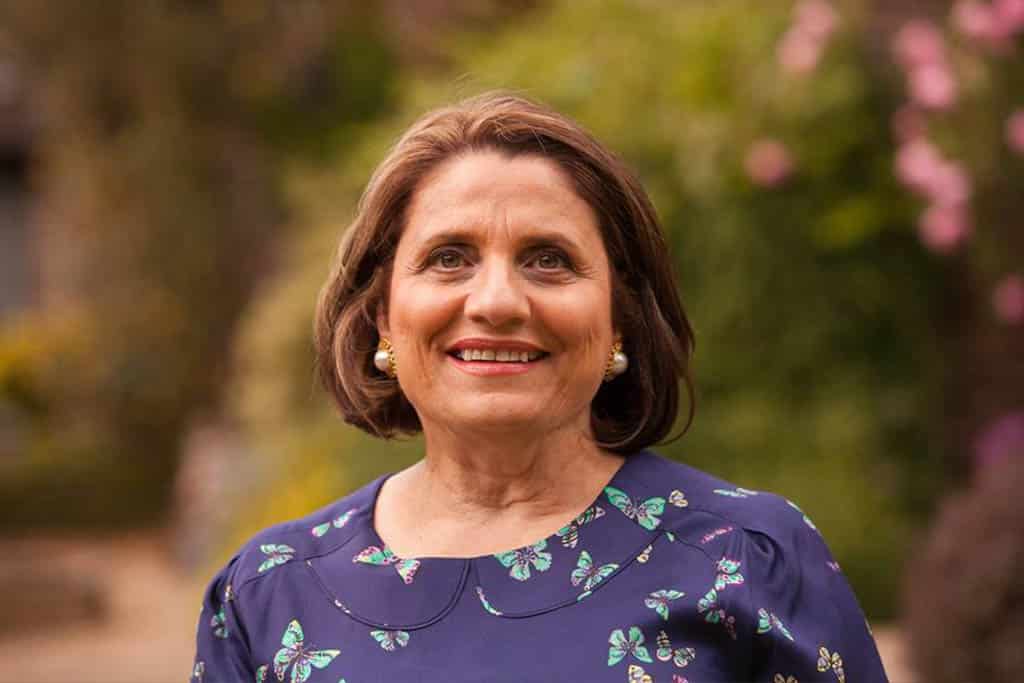 Maggie Yeghnazar (née Minassian) was born in Tehran, Iran in 1953, to an Armenian, nominally Christian family. At the age of ten she accepted Jesus as her Lord and Savior and became absorbed into all aspects of spiritual life and service in the newly established Iranian Church in Tehran.
From her teenage years, Maggie has committed herself to serving wherever there was a need. Her main passion has always been studying and teaching the word of God – an area of great gifting. She has taught in various Bible schools, conferences and TV programs both inside and outside Iran, sourced and translated countless books to edify the body, and developed strategic groundbreaking discipleship courses for the growing Church in Iran.
An ordained minister herself, she is one of frontrunning female voices in the Iranian Church and has paved the way for many women to stand up and be counted in the mission. She continues to inspire and mentor men and women across Iran and the Iranian Diaspora to follow the call of God on their lives.
In 1991 she co-founded 222 Ministries with Lazarus, where she currently serves as Board Member, Bible College Director, Women's Director, and Publications Director.
Maggie has a Bachelor of Arts degree in English Literature from Damavand College in Tehran, Iran and a Bachelor of Arts degree in Bible and Theology.
She is a gifted, groundbreaking, pioneering leader, teacher and mentor, with a passion for the Word of God.

Donate Today
Funds go directly to ensuring the gospel is preached, converts are rooted in the Word, and leaders are raised that will bring the transforming love of Christ to Iran – and beyond.