Strengthening the Iranians in the Diaspora
There are an estimated 2-3 million Iranians living in the Diaspora (outside Iran) – though it is hard to know accurately, and some estimates will put the figure as high as 5 million. They are spread between North America, Europe, Australia, the Persian Gulf States, Turkey, Azerbaijan, and the broader Middle East. Transform Iran reaches Farsi-speakers with the gospel the world over. Many have come to know the Lord after emigrating from Iran. Churches in 16 countries in the Diaspora continue to strengthen and equip Iranian believers wherever that may be. Many of the members of our churches in the Diaspora are actively involved in the mission of reaching Iran for Christ. It is a great source of encouragement to them to be able to continue to serve their nation even if they are physically unable to be there.
One way we strengthen the Church in the Diaspora is by gathering believers in conferences where we help then grow deeper in their love for and understanding of the Word of God, and in their relationship with the Lord. In May 2022, 222's church in Vienna, Austria, gathered for at event like this. After several days of fellowship, worship, and teaching, this is what they had to say:
"Maggie and I have arrived in Vienna for a week with the leaders of the church; for strategic planning for 2022-2025, as well as building up their church in a 3-day seminar. It is a truly blessed time! We are preparing two faithful leaders for ordination. There is great work to be done in Austria. Rev Vigen and Lida are visionary leaders." – Rev Lazarus, main speaker at conference; president of Transform Iran
"At the conference I was finally freed from addiction to nicotine and smoking cigarettes. I will never forget the grace of God on my life and the miracle that happened to me here at the conference." -Mohammad
"I came away with a deep desire to be increasingly close to Jesus and give him more glory. I also realized how important it is for me to be fruitful in my life. I want to glorify Jesus Christ in my life more and more every day. I know the church in Vienna is a great help to me in all of this, iron sharpening iron so that we can sharpen and encourage one another so that every day we can live more and more for his glory." -Omid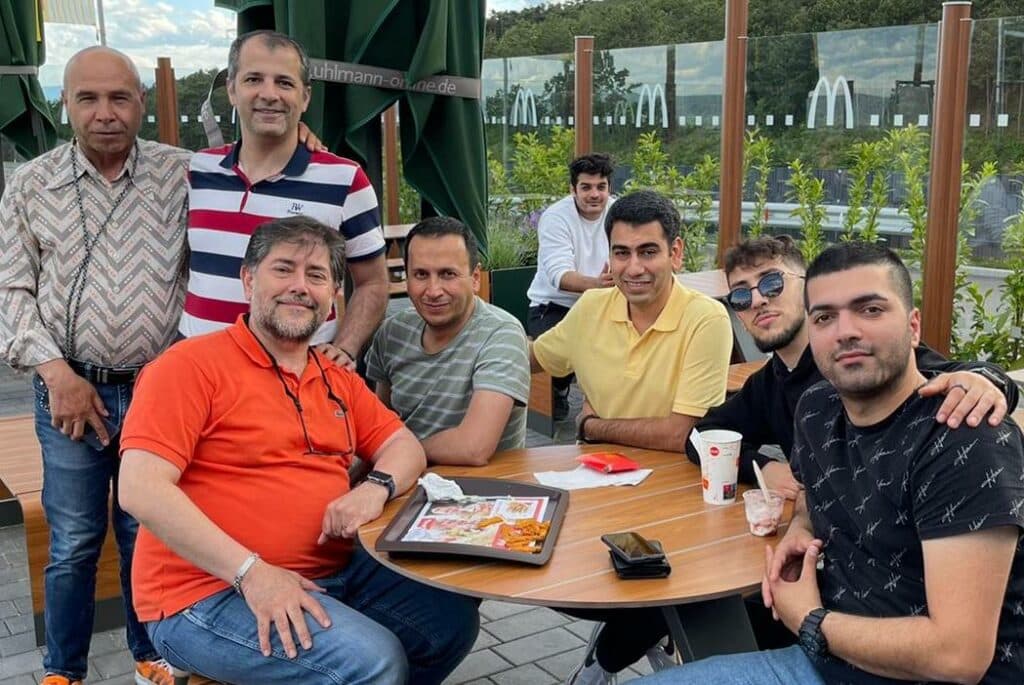 "We really experienced that New Testament strong sense of being 'together' and breaking bread together and fellowshipping together. I came with a heavy load and I left with a lightened refreshed spirit. My husband and children and I – as a family – we were hugely blessed and brought together as a result of this time. The whole thing brought such a great joy and peace to my life." -Farnaz
"This seminar felt like a baptism for me. It was like a coming back to life. I had got weak and was shriveled and I felt that my spiritual eyes were opened again. And that zeal and joy in my salvation returned to me. When I returned home, I felt like I was a different Maryam that was opening the door! I felt that I was coming into that place with a completely different spirit; a transformed, healed, peaceful spirit, with a confidence and hope in my Lord that I had lost. I'm back in the house that I left 3 days ago but I am a new person now. I can't even describe it to you!" -Maryam
"I had lost all hope with all the struggles we face, with poor health, with Covid, with my family in Iran. I was depressed. I had lost all interest in being with others. I was full of sorrow and anger; in a permanent bad mood. But I gave my heart to Jesus again. I made a new covenant with him. I repented of all my sin. God showed me in these few days, that there was something frozen in me; like if you were to take all the love and pour it into an ice tray and freeze it. There was a cube of ice and it had the word 'love' on it. And in these days, the more I heard the Word of the Lord being taught and spoken over me, I could see this
ice in my mind slowly melting and those waters poured like water over me. And the word 'love' kept being poured over me." -Sonos
"I was a mess spiritually. I had many problems. I had a real weariness. Unhelpful thoughts were dragging me down. At the conference, I felt like I got a new birth all over again. It was years I had been bound up/blocked inside. I hadn't been able to cry or laugh properly. But in this seminar, from the bottom of my heart, I was able to cry, to laugh… emotions were released and flowed in me again! The Holy Spirit touched all our hearts and our lives and our friendship with Him was strengthened and renewed. I felt it like never before.
The issues in my heart were addressed. My whole face changed. People were saying that before, the very expression on my face was all closed up and you could tell that spiritually I was all bound up – even in the color on my face. But afterwards, even those who had not been there, they would comment on how much more open, full of color and life my whole countenance was!" -Ahmadreza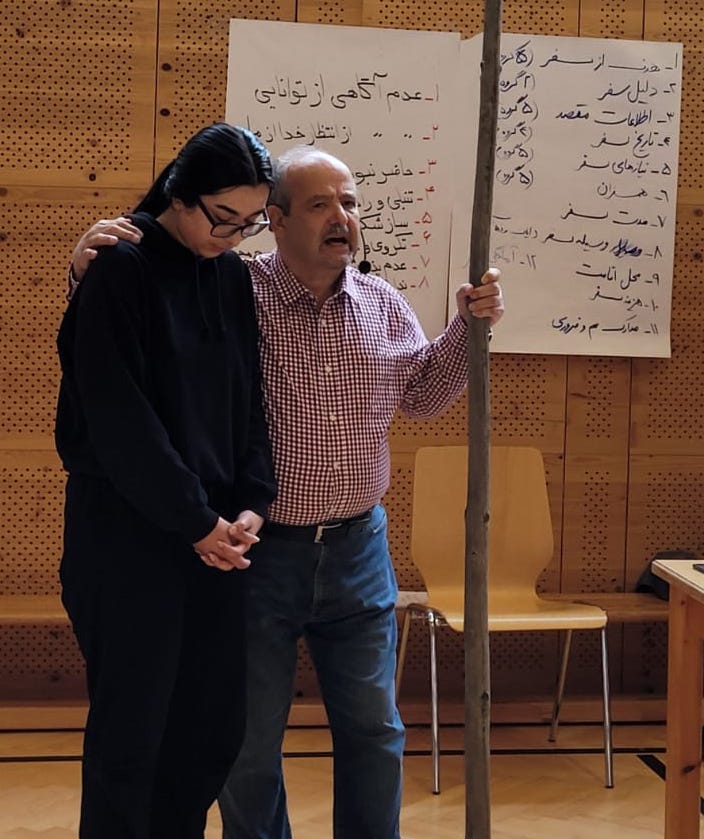 Donate Today
Funds go directly to ensuring the gospel is preached, converts are rooted in the Word, and leaders are raised that will bring the transforming love of Christ to Iran – and beyond.