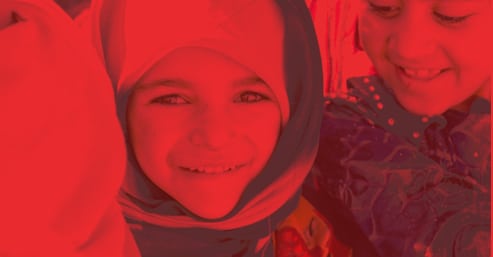 Afghanistan
Why would an organization focused on Iran care what happens in Afghanistan?
There are more than two million Afghans in Iran; many are refugees. In fact, Iran hosts one of the largest refugee populations in the world and the vast majority of them are from Afghanistan. There are some 800,000 registered Afghan refugees but more than two million undocumented.
Afghans form a significant part of Iran's ethnic diversity. Their language, Dari, is very similar to Farsi. With a common language and so many living amongst us, Afghans are absolutely part of our calling. In addition, Afghans face great mistreatment in Iran. Exodus 22:21 warns the people of God not to mistreat or oppress foreigners/aliens living in their land. Amnesty International has documented many sobering examples of mistreatment of Afghans by authorities in Iran. The Church must be different.
Strengthening the Afghan Church not only supports a beautiful community of believers in Afghanistan, but we know that it will also ultimately strengthen the Iranian Church. We see the day when Iranian will go to Afghanistan as missionaries and Afghan believers will do the same in Iran. Our communities are intertwined.
Transform Iran reaches Afghans with the gospel, supports escaped victims of persecution, disciples new converts, and develops leaders. Our family in Afghanistan consists of seven churches in different districts.
In February 2021, Transform Iran leadership received a prophetic word warning us of the imminent fall of Kabul. Due to this advance warning six months ahead of the events taking place, we were able to prepare. Most of our team did not have passports. We had time to get the required paperwork in place to safely relocate those who wanted to leave. Some were adamant they wanted to stay and be a light in the coming darkness. We were able to prepare for their safety by relocating within the country if necessary, providing better communication equipment, and preparing to help with food aid. After the major pull out and the virtual isolation of the Taliban, redundancies and bankruptcies have skyrocketed. Poverty is merciless (even to educated, normally good wage-earning families). Women who were main bread winners in many households have been housebound and the whole family suffers.
Since the collapse in August 2021, we have been extending support to the Church within Afghanistan, as well as displaced Christian families and Muslim seekers connected to them. Our immediate mission is to support the scattered and hidden Afghan Christians in and out of Afghanistan with essential humanitarian aid that enables them to survive, get back on their feet, restores their hope, and re-envisions them to reach their nation for Christ. Where possible, we also support struggling non-Christian friends of Afghan Christians, showing them the power of the unconditional love of Christ, and to see them come to salvation and be discipled.
Transform Iran has provided humanitarian aid to almost 1,700 Afghans with more than 1,000 in the country itself. This includes food, hygiene material, winter heating, rent, evacuation costs, medical emergencies, medicine, and transport.
From the day that your help has come our way, I can honestly say that in my life there has been an awakening; a revival even. My family is constantly full of joy. Praise God that it is his way that help always comes to us at the right time. Just as the shepherd leads his herd through the dessert and looks after each of his sheep, in the same way, we are humbled to say that in Afghanistan, in these difficult circumstances, God does not abandon us.

Before, my wife was sick with terrible anxiety for all of us. Our state of living was really not good. We were all in deep sorrow but now from the day that we came to faith in Christ, and God held our hands, even my wife's severe anxiety has been calmed and her physical ailments have also been healed.

Donate Today
Funds go directly to ensuring the gospel is preached, converts are rooted in the Word, and leaders are raised that will bring the transforming love of Christ to Iran – and beyond.