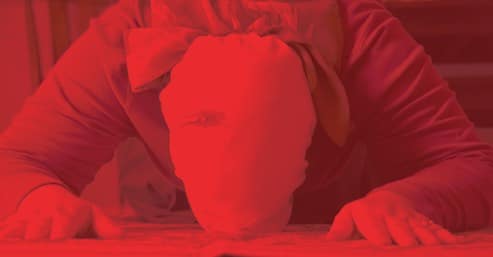 Transformation
The goal is not a vast Church standing separate from the rest of the population. We want to see a Church that is fully integrated in society, reaching every people group in their own 'heart' language and every person from the most respected academics, influential business leaders and religious teachers, to the poor, the neglected and the illiterate. A Church that carries the transformative, healing power of the gospel right across the land and truly changes lives, and a whole nation – Iran – for Christ. From there we believe Iran will impact that whole region with the love and power of Jesus Christ. Lasting, transformative change.
Initiatives at Transform Iran are focused on the long-term vision of a restored nation. We consider all possibilities and scenarios, listen to the leading of the Holy Spirit and constantly innovate and pioneer what ministry to Iran looks like. We strive to make the most of every technological development, respond to every change in the sociopolitical landscape and build strategically. The future of a nation is at stake.
This vision for transformation is reproduced through the hundreds of underground churches we have planted in Iran. Churches that are actively pursuing impact in their communities and across their land.
We are also making practical preparations for when the doors in Iran will open so that when that time comes, the Church is ready, resourced, and able to take the harvest for Christ. It starts with leadership development. People are the currency of heaven! Transform Iran is intentional in developing leaders with a broad range of skills, passions and callings that will be ready to take their place when the doors open again. The mission is to equip and prepare servant leaders with the necessary levels of influence, authority and anointing that make lasting transformative change.
Strategic initiatives keep the different people groups in Iran in mind. Bibles in every heart language, aid for those in practical need, sociopolitical solutions, counselors for the broken, teachers and educational materials for the children, business leaders, influencers in the media and the arts, scholars and academics and evangelists.
I came as a stranger among my family members, empty of emotion and anger, empty of myself and confused, between being and not being. I saw myself as a desert trying to shout and fight with the dryness of its silence. I now see myself as a living soil that can breathe. I have discovered how to live life and pass it on to others. Now, I am able to live without anger and resentment, fear and rejection. I am born again.

Donate Today
Funds go directly to ensuring the gospel is preached, converts are rooted in the Word, and leaders are raised that will bring the transforming love of Christ to Iran – and beyond.